Device of arc protection of the ПДЗ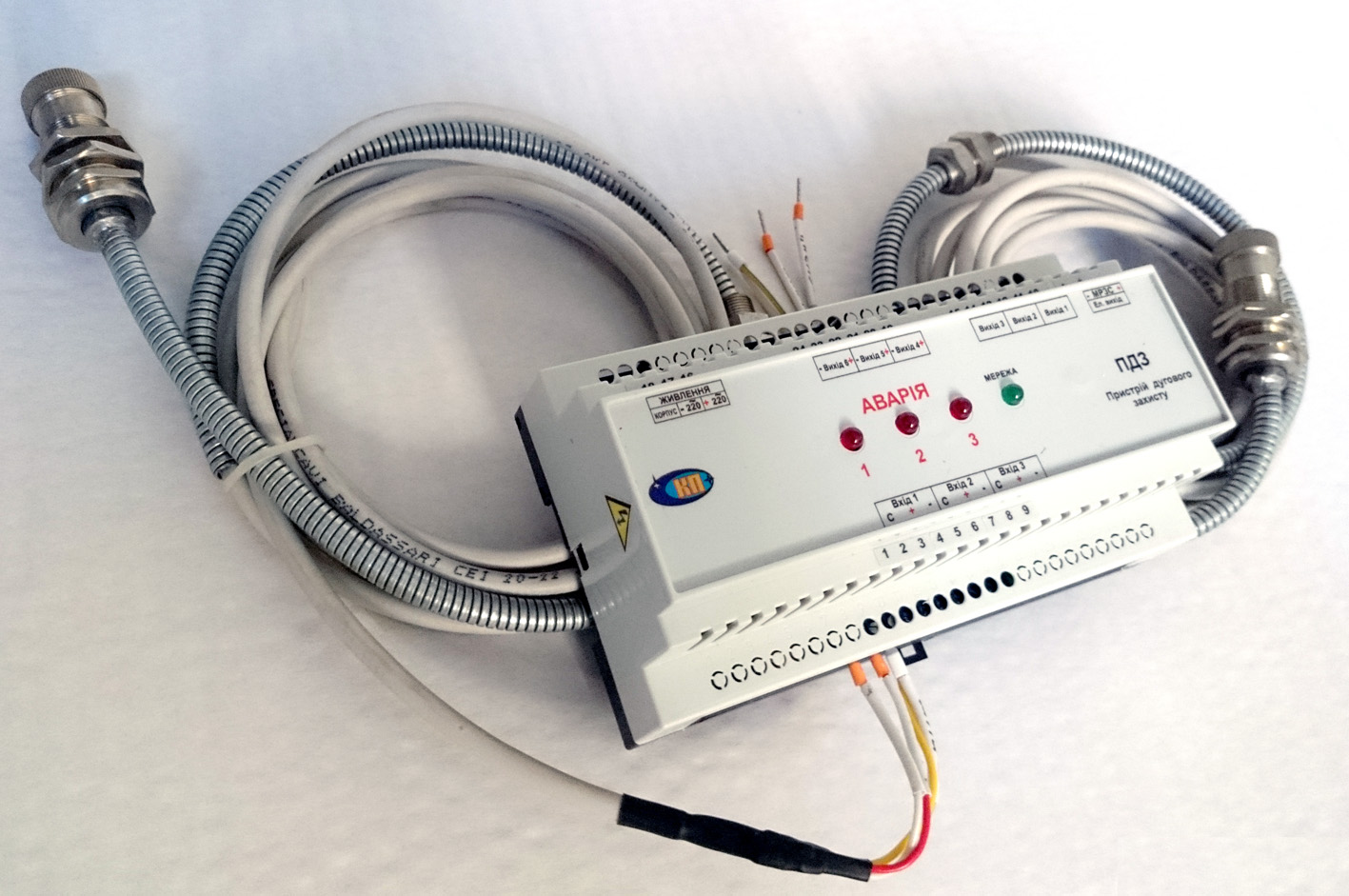 Designed to fix the occurrence of an arc in switchgear cabinets and issuing a control signal in the circuit of automation and relay protection. It can be used both autonomously and in conjunction with microprocessor relay protection devices such as MRZS or with any other types of protection. Arc protection is made in the form of a remote sensing device ПДЗ installed in the relay compartment cells, and from 1 to 3 optical sensors for arc control (remote sensing sensor) installed in the controlled cell compartments. The output relays of the device are designed to connect the executive bodies of the cell, and isolated electronic outputs - for connecting to microprocessor relay protection devices. Sensors ДДЗ can be installed in busbar compartment, current transformer and cable compartment, switchgear compartment. The number of sensors ДДЗ is specified at the order.
Technical Specifications.
Power Supply:
DC voltage 220 (+ 80-110) V;
AC voltage 220 (+22 -22) At a frequency of 50 Hz.
Power consumption in operating mode with three connected ДДЗ sensors - no more 4.5 watts Output signals:
quantity: 3 relay, 3 electronic, 1 optronic;
load current of relay contacts when switching AC voltage of 220 V - not more than 5 A;
load current of electronic contacts when switching DC voltage (110-220) V - not more than 1A;
load current of the optronic output when switching DC voltage (110-220) V - not more than 0.1 A.
The number of inputs of optical sensors is 3. The time from the occurrence of the electric arc to the issuance of the command:
on outputs 1-6 - no more than 10 ms,
on the optronic channel - not more than 5 ms.
Sensor cable length - up to 8 m.
Installation device ПДЗ- on a standard DIN-rail.
The operating temperature range is from minus 25 ° С to + 55 ° С.